Border / inhabitants
Łódź area is located in central Poland. It was highly concentrated until the 1980's, when it was extended into rural areas. Large, unbuilt areas of fragmented private properties on the city fringes are a major development problem. Surrounding rural municipalities experienced a single housing construction boom characterized by lack of deliberate development planning and policy, resulting in uncontrolled urban sprawl.
Problems / key material flows
The processes of de-agrarianisation and uncontrolled urban sprawl contribute to problems linked to reuse and recycling of solid waste, water supply, wastewater and poor air quality.
Aim / objective
The city aims to define and improve the structures and decision processes of waste management in the built environment. This aim considers the main factors of waste production in sprawl areas, the "development path" of major waste producing areas, the impact of uncontrolled sprawl on municipal waste operation, land use of fallow land, legal factors, policy and ability to minimize waste.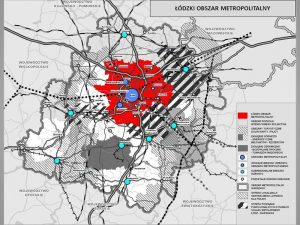 Key current challenges:
Urbanization pressure on southern part of commune in the borders of landscape park. Development of housing and increase of production of waste and sewage.
Communication pressure – development of motorways and service roads. Increase of linear systems due to service system for the waste management.
Industrial pressure in central part of commune close to motorway junction. Increase of waste production, traffic, economic potential and built-up areas.