One of the aims of the REPAiR project is to develop, test and apply a geodesign decision support environment (GDSE). The GDSE is an online tool designed for a use within workshop session such as the Peri-Urban Living Labs (PULL) within the REPAiR project where small groups of participants cooperatively develop strategies for a more circular economy with a special focus on waste and resource management.
At the end of the REPAiR project, the GDSE will be made available as an open source tool in order to facilitate its application in other research and policy making contexts. Its philosophy, data need and usage will be documented in detail in a menu. Once the GDSE is published in 2019, the manual as well as a download link to the tool itself can be found on this website.
As a first impression, the following screenshots show the current state of the tool developments. First internal GDSE applications within the REPAiR project will take place in the second half of the year 2018.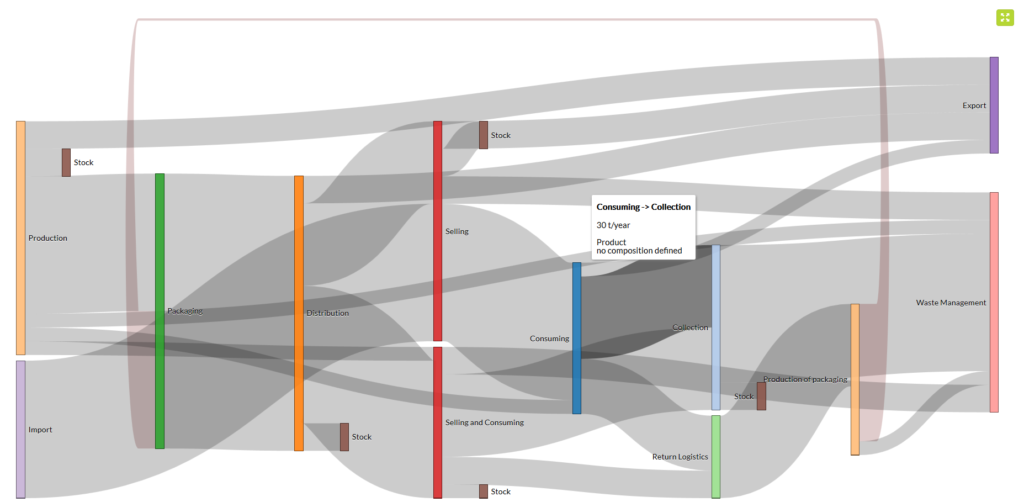 ---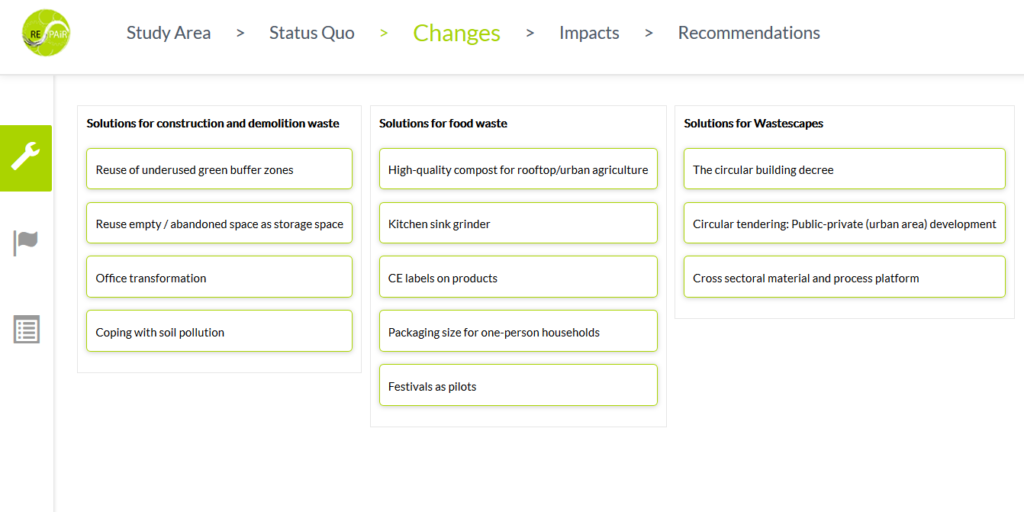 ---